Making it Easy to Buy Your Next Home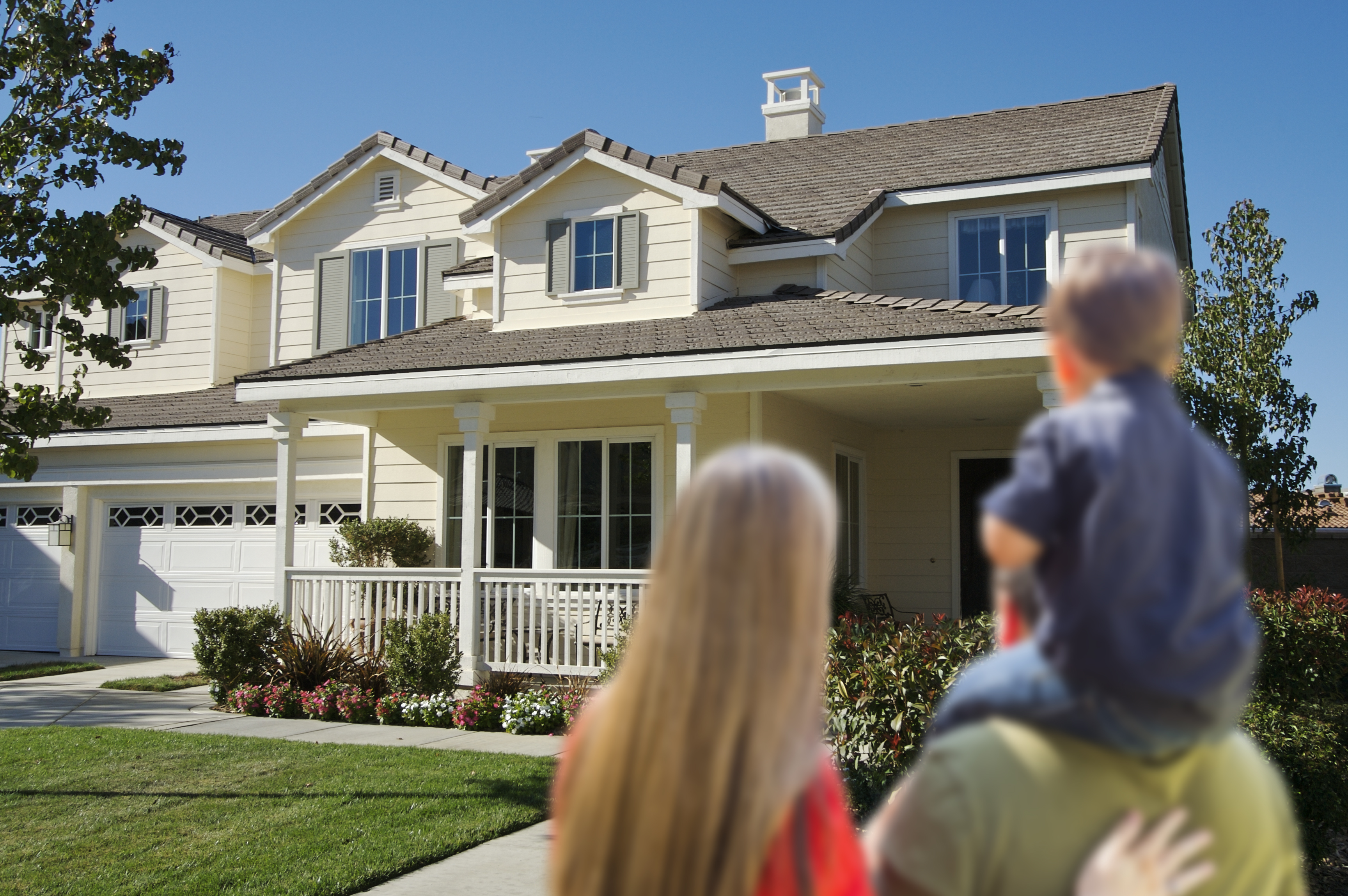 Buying a house is not as simple as going down the local store, picking out what you want and swiping your credit card. The process to buy a house involves many steps and because it is not something that we do on a regular basis and may be one of the single largest transactions we'll ever make, it can seem daunting, especially for first time home buyers.

The good thing is the internet makes home buying information readily available. You can easily find a ton of great information out there to educate yourself. However, with so many sources, filtering out what you really need to know can be overwhelming. What most home buyers do not know is that they can get the services of a real estate agent to guide them through the process of buying their next home all at no cost! Here's some of the things an agent can do for you:
Financial preparedness check

When you find that house you want to buy, you may not be the only one that wants to buy it so you will have to move quickly. To move quickly means having your finances ready to make the purchase, especially if you will be using a loan to purchase your next house. To be ready means having cash ready for the initial deposit, down payment and closing costs as well as being pre-approved for a home loan.
A common mistake home buyers make is to pick out the house they want only to lose it to another buyer who can show the seller that they have the money ready. A seller is more likely to pick a buyer who shows proof that they have money for the down payment and closing costs in their bank as well as a pre-approval letter showing they already went through the process to be approved for a loan. Your agent will help you make sure you are financially ready to make the commitment of buying a house.
Help you find that perfect house
As you work getting financially ready, tell your agent everything that's important to you in your next house, what neighborhood you want to live in and how much you can spend. Your agent will get to work searching for that perfect house and send you a list of houses for sale that fit your criteria. Your agent will also set you up to receive emails as soon as new listings come on the market. This can give you an edge in a competitive market so you can move quickly to see a house and put an offer on it right away.
Interpret local market conditions
Once you decide on the house you want, your agent will see what the local market conditions are, like the current supply of houses, how long it takes for houses to sell and what price houses similar to the one you want are selling at. This information will help determine if it's a buyers or sellers market in the area and if the price for the house you want is fair. Knowing this will help determine what strategy to use in writing an offer to purchase the house.
If it's a highly competitive seller's market and homes where selling in days for over the asking price, that will require a different strategy than a slow buyer's market where homes are stagnating on the market and prices are being reduced. Interpreting market conditions will inform how to write an offer to help you improve your chances of getting your offer accepted in a competitive market or help you save money in a slow market.
Write an offer
By now you will be financially ready and after interpreting local market conditions, your agent will help you determine a price to offer for the house you want. Your agent will have contacted the seller's agent to find out what the seller is looking for in an offer. Asking this is important as it will inform how to write an offer that will try to fit what the seller wants within your objectives. For instance, the seller may want a few extra days after the close of escrow to move out. If this is something that you are okay with, writing this in to your offer will not only make the seller feel appreciated but also make it easier to simply accept your offer as opposed to having to negotiate for it.
Your agent will also have been in touch with your lender to understand how long it may take to fund your loan so that the appropriate escrow period can be written in the offer. Your agent will use the right forms that will also include contingencies to protect you in case the house has issues that cannot be resolved, if for some reason your loan does not come through, or if the house doesn't appraise at the purchase price.
Your agent will also help you ask for things in the house that you might want, like the washer and dryer, refrigerator, chandelier, or other items. These need to be written into the offer to make clear what is included or not.
What also has to be determined is who will pay for the costs in the transaction, like disclosure reports, title insurance, escrow fees, etc.. Your agent will know who typically pays for what to help you save money.
Negotiate with the seller
It's not unusual for some form of negotiation to take place as buyer and seller are both trying to achieve opposite goals–save money and make money! Your agent will help you understand any counter offers from the seller and strategize the best response to help you get the best deal. Most of the time it comes to negotiating the price but it can also be about the terms of the offer, like the seller may want you to shorten your contingency time periods, exclude appliances you asked for, or the seller may ask for a contingency to find a replacement property. Your agent will help you negotiate for the best price and terms.
Guide you through escrow
Once negotiations are successful and an agreement reached, you will enter escrow, the process of actually transferring ownership of the house from the seller to you. It is in escrow that you will have the opportunity to do due diligence into the house to make sure you want to go through with the purchase or cancel using the applicable contingency.
Your agent will help you through this process by helping you arrange to have the house professionally inspected, obtain disclosures from the seller about the house, and coordinate with your lender to have the house appraised. Through the course of these investigations, issues may be discovered about the house that can lead to further negotiations with the seller which your agent will help you with. If these issues cannot be resolved with the seller, this is where your agent may be able to suggest alternative solutions so you can continue with the purchase or if you no longer feel comfortable with the house, help you cancel the purchase.
If repairs were negotiated with the seller, your agent will make sure that these get done and arrange for you to visit the house to see for yourself to confirm the work. Or if there are no major issues with the house and you continue on with the purchase, your agent will help you through the rest of the escrow process by making sure you get all the appropriate documents signed and coordinate with your lender and escrow for a timely close.
Fiduciary duty
By state law, when you hire a real estate agent, your agent is to serve you with the "utmost care, integrity, honesty and loyalty, …and be diligent" in doing their best job for you. So if the agent finds out something that may change your mind about buying a house or not, the right agent will tell you and help you cancel your purchase if that's what you decide. A good agent will do this, even if it means not getting the sale with you.
Cost for Buyer's Agent services
What you end up paying your agent will depend on the agent you hire. First an explanation of how agents get paid. Agents who are members of a local multiple listing service, MLS, will share a part of the fees they earn when hired to sell a house. Agents share their fee as an incentive to other agents to bring buyers for the house. So in essence, a homeowner ends up paying both agents, their seller's agent and indirectly the buyer's agent.
Some buyer's agents charge their buyer clients a fixed percentage of the sale amount of the house you purchase. If the fee paid to your agent from the seller's agent doesn't cover this fee, then you will have to pay the difference. For instance, if your agent charges you 3% of the sale price but the seller's agent is only paying 2.5%, you will have to pay your agent the 0.5% difference.
Some buyer's agents also charge a transaction or administrative fee on top of any fee paid by the seller's agent. In most cases, this transaction or administrative fee will be due whether you end up buying a house with the agent or not. These transaction or administrative fees can be from $500 to $1,000.
Conclusion
Having a real estate helping you buy your next home can be a huge advantage for you. Depending on the agent you hire, you will have a knowledgeable and experienced professional giving you the right information and strategy to help you make the most informed and best choices. The right agent will work in your best interests to help you buy the right house at the best price and terms for you. This could mean waiting for that perfect house or cancelling a contract if the house has too many issues as opposed to being pressured to buy so that the agent could get paid.
I hope this information was helpful to you. If you have any questions about the buying process, please don't hesitate to contact me, I'm happy to answer all your questions!
If you're thinking about buying your next home and need help, contact me to learn how I can make it easy for you completely free and with money back towards your closing costs… I end up paying you!
There's no obligation and absolutely no pressure. Contact me today to get started!