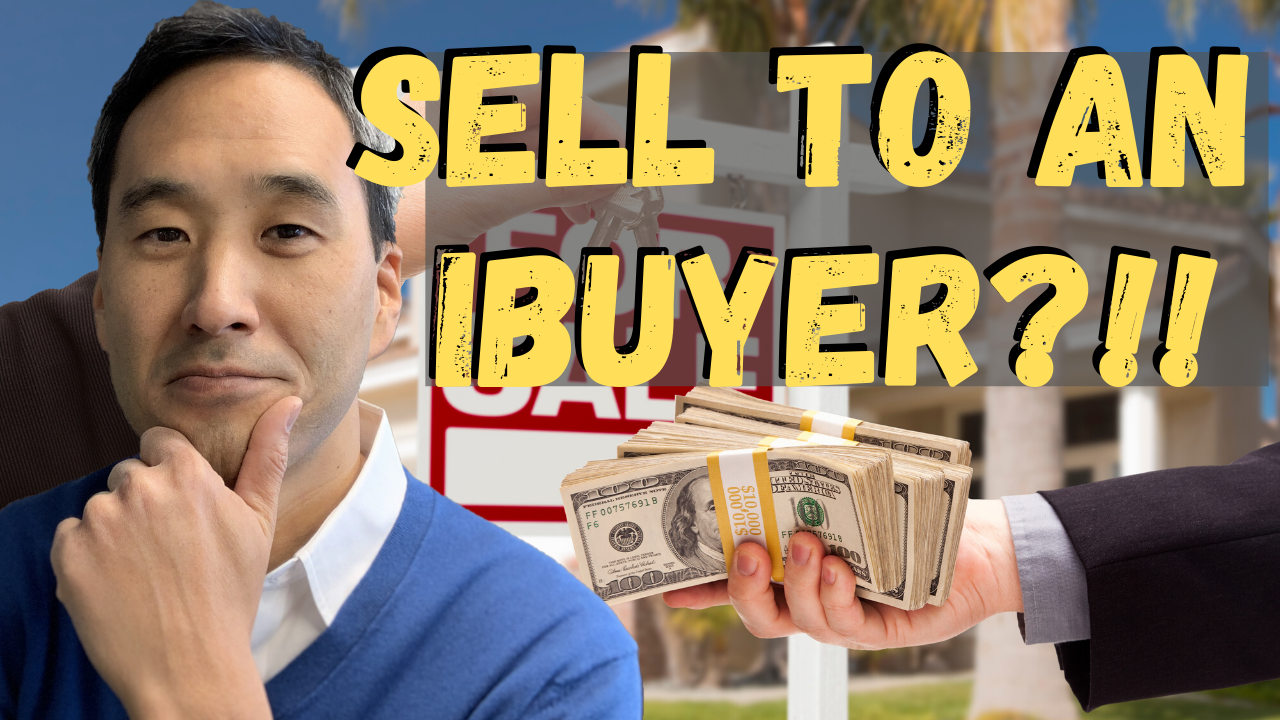 Have you been wondering what the term "ibuyer" means? It is not a new electronic gadget but a new way to sell a house. ibuyer is short for "instant buyer."
ibuyers have actually been around for a few years and they offer another way for homeowners to sell their house. An ibuyer will give you an offer to buy your house at market value and if you accept, they will pay you cash and close their purchase in a week or up to 60 days, depending on your preference and the ibuyer. Imagine, you decide to sell your house one night so you go online to an ibuyer website, fill out their form, and get a bona fide offer in 2 days!
You don't have to clean up the house, fix that leaky faucet or fix anytyhing. You don't have to worry about getting your house in the best shape and then constantly keep it in "show" condition. You don't have to leave every weekend for open houses or accommodate buyers who only have time to look at your house tonight. You don't have to have people tromping through your house and poking around in your closets!
You might have this before from real estate investors, the people who buy ugly houses as-is and close fast! It's true, real estate investors will do that but they'll also pay you about 65-75% of after repaired value (ARV). Because real estate investors, especially "flippers" have to cover all the repair or rehab costs plus their profit in the purchase of the house, they will not pay anywhere near market value.
ibuyers however say they are not in it to fix and flip for profit. Their business model is to pay market value for the houses they buy and they make money by charging a fee for the service instead. After they buy your house, they will take care of any repairs and then resell the house after they buy it from you. And just like a real estate investor however, they will also deduct for the cost of repairs from their initial offer price.
Here's the basic process for all ibuyers. A homeowner goes to an ibuyer's website and fills out a request for an offer. After answering all the questions on their form, the homeowner will get an offer usually between 24 to 48 hours of their request. ibuyers use a combination of a computer algorithm and human input to determine the market value of your house and what they will offer. They will send you that offer and assign a dedicated customer service representative to guide you through the entire process, however far you go.
When you receive the offer, you can either accept it or reject, there's no negotiation. If you accept, then the ibuyer will send an inspector to your house to verify its condition as well as conduct a thorough inspection. If the inspector finds items that need repair, they will estimate its cost and deduct that from their initial offer. They will send you a sales contract with the final price and terms and if you agree to it and sign it, then you will be in contract to sell the house. The customer service rep assigned to you will help you through the closing process and ask you to select your closing date. You just follow through the process to the appointed day and your house is sold!
As you may suspect, the offer prices and the estimated repair costs is where things can start to go downhill. Two homeowners actually sold their home to an ibuyer, you can read about their experience here. Both homeowners chose to sell to an ibuyer for the sake of convenience. However, they do recognize that they probably could have gotten more money if they had sold their home using a Realtor to market their home. For these homeowners though, the convenience was worth it for their life situation.
Getting an ibuyer offer could be a good way to start the process of selling a home. ibuyer offers typically do not cost anything to receive and there's no obligation to sell to an ibuyer either. If you've ever sold a car to Carmax, getting an offer in-hand can help you negotiate with other buyers. And knowing that you do have a bona fide buyer who can and will buy your house can be a comforting feeling. Having more options can always help and depending on your situation, selling to an ibuyer could be your best option.