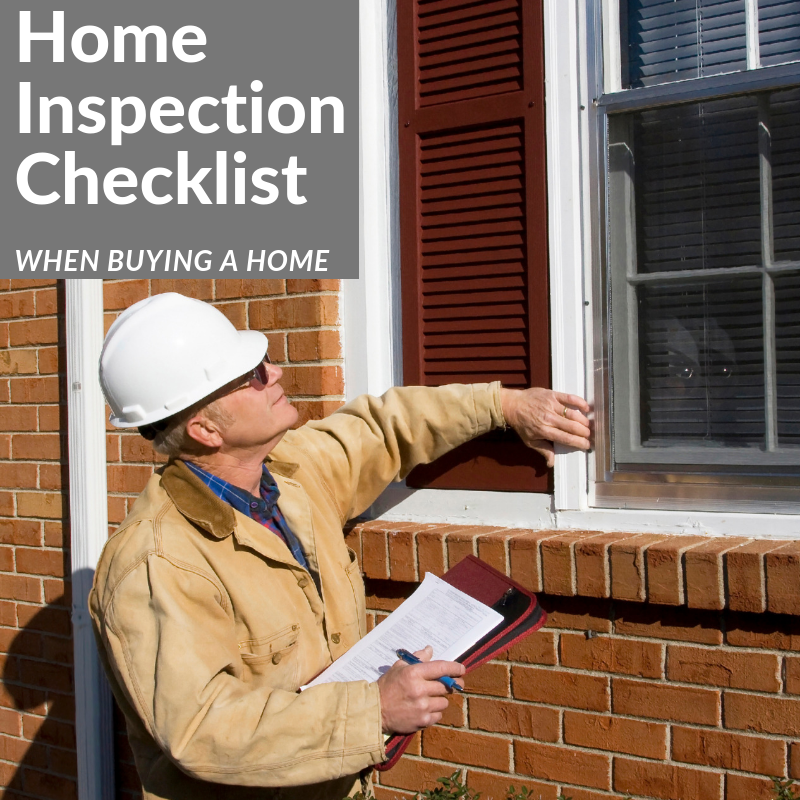 Have you ever bought a used car? If you have, you probably found a few interesting cars online, narrowed down to a few top picks, arranged to see your number one choice in person where you looked it over carefully, inside and out. You took it for a test drive to see how it drove. You wanted to make sure it's in good condition and not a clunker that will fall apart once you pay for it and drive it away.
In some cases, if you're really cautious, you might arrange with the seller to take the car to a mechanic for a "pre-purchase inspection." You take the car to a mechanic shop where you pay a few hundred dollars for a professional to go over the car with his or her trained eye to see if there are any issues with the car. The mechanic will give you a written report possibly with photos detailing any issues If the mechanic doesn't find any issues, great, you can buy the car with some peace of mind. If there are some issues, then you have some decisions to make. You can buy the car as-is knowing the issues it has. Pass on buying the car and keep looking. Or negotiate with the owner to get the price reduced or the issues repaired.
A car is a pretty big purchase but buying a house is even bigger. For most people, buying a house is probably the most expensive purchase they'll ever make. Naturally, you'll want to check out the house very carefully, more than you might do when buying a used car. Unlike a used car, you won't be able to take it out for a "test drive" so you should definitely hire a professional to do a "pre-purchase inspection" or in this case a home inspection.
Importance of Home Inspection
In fact, doing a home inspection is so important, the California Association of Realtors (CAR) includes a Buyer's Inspection Advisory as a standard part of their purchase agreement form not to mention that it's California state law that a buyer has to exercise reasonable care to protect him or herself. A home inspection will help you to get to know the general condition of the property and if there are any potential issues with the house, like safety issues, things that are not functioning properly and items that may be near the end of their useful lives.
Home Inspection Costs
The cost of a home inspection will vary depending on if its a condo, townhouse or single family home and the size of the property but will typically start at $500 and up. This expense can be well worth it as the inspection could give you peace of mind about the house you are buying, help you decide to not buy the property, or negotiate with the seller for repairs or credits for any issues with the house before you actually buy it.
Basic Components of a House
Now that you know how important it is to have a home inspected and roughly how much it might cost, here's a general home inspection checklist of the components and systems that should be inspected per the California Real Estate Inspection Association standards of practice:
Foundation, basement and under-floor areas

Foundation system

Floor framing system

Under-floor ventilation

Foundation anchoring and cripple wall bracing

Wood separation from soil

insulation

Signs of Foundation Problems – Should You Fix Them or Run?

Exterior

Surface grade directly adjacent to buildings

Doors and windows

Attached decks, porches, patios, balconies, stairways and their enclosures, handrails and guardrails

Wall cladding and trim

Portions of walkways and driveways that are adjacent to the buildings

Pool or spa drowning prevention features, for the sole purpose of identifying which, if any, are present

Roof

Covering

Drainage

Flashings

Penetrations

Skylights

Attic and roof framing

Framing

Ventilation

insulation

Plumbing

Water supply piping

Drain, waste and vent piping

Faucets and fixtures

Fuel gas piping

Water heaters

Functional flow and functional drainage

Electrical

Service equipment

Electrical panels

Circuit wiring

Switches, receptacles, outlets and lighting fixtures

Heating and cooling

Heating equipment

Central cooling equipment

Energy source and connections

Combustion air and exhaust vent systems

Condensate drainage

Conditioned air distribution systems

Fireplaces and chimneys

Chimney exterior

Spark arrestor

Firebox

Damper

Hearth extension

Building interior

Walls, ceilings, floors

Doors and windows

Stairways, handrails and guardrails

Permanently installed cabinets

Permanently installed cook-tops, mechanical range vents, ovens, dishwashers, and food waste disposals

Absence of smoke and carbon monoxide alarms

Vehicle doors and openers

The Written Report
After the inspection, you'll be given a written report by the home inspector stating his or her observations. For each item observed, the inspector will note each as one of the following:
Inspected, functions as intended

Needs further evaluation

Repair or replace
Each inspector will have their own way of defining the notes above and should include a definition key at the beginning of the report.
Items of importance will usually have photographs showing the matter of concern. An inspector should do his or her best to report conditions that would materially affect the purchase of the property inspected. "Materially affect" means that a purchaser may decide not to continue with the purchase of the property inspected upon learning of the observations and determinations made in the report.
It is not uncommon to see that some items should have further evaluation be performed. The most common of these are:
Termite or wood-destroying pest (this is something that you should get done regardless)
Chimney (especially for older homes)

Poor venting or flow issues in chimney can be a health and fire hazard

Repairs can be costly

Sewer/septic (also for older homes with large, mature trees in front yard)

Old clay and cast iron pipe can separate at joints, develop crack and breaks that can lead to tree root in lines causing stoppages

Expensive to repair

Electrical components, such as panels, outlets, switches
Items determined to be safety issues may not necessarily be difficult or expensive items to correct.
Now What?
What if there are issues? As mentioned earlier, you have several choices which are:
Go ahead and continue with the purchase

If the items are not major (like light switches are old) you can go ahead and continue with the purchase knowing you may have to address these later.
Cancel your purchase, as long as your purchase agreement has a physical inspection contingency (a standard CAR purchase agreement has this provision)

If the issues are too many, require too much work or may be too expensive to repair
Negotiate with seller for repairs or credits
If requesting repairs, you can visit the house before close of escrow to make sure these are done (CAR RPA)

Better yet, request credits of seller so you can do the repairs yourself

Credit will reduce the net monies you will have to pay

Seller may not have the best repair job done, this way you can ensure the repairs are done to your standards
Some Caveats
A few things to keep in mind, the home inspector can only realistically inspect what is readily accessible and there are limitations to what they will inspect. The report should be thorough but it will not go into exhaustive testing, for example testing for leaks of any kind.
There are some instances where a home inspection will not be necessary, such as if you are buying a house that you plan to tear down to build a completely new house. For most people, a home inspection is crucial to do and can save you a lot of headache and money.
Download the Checklist!
Click the link, Home Inspection Checklist, to download a checklist taken from the standards of practice from two major home inspection certification associations!