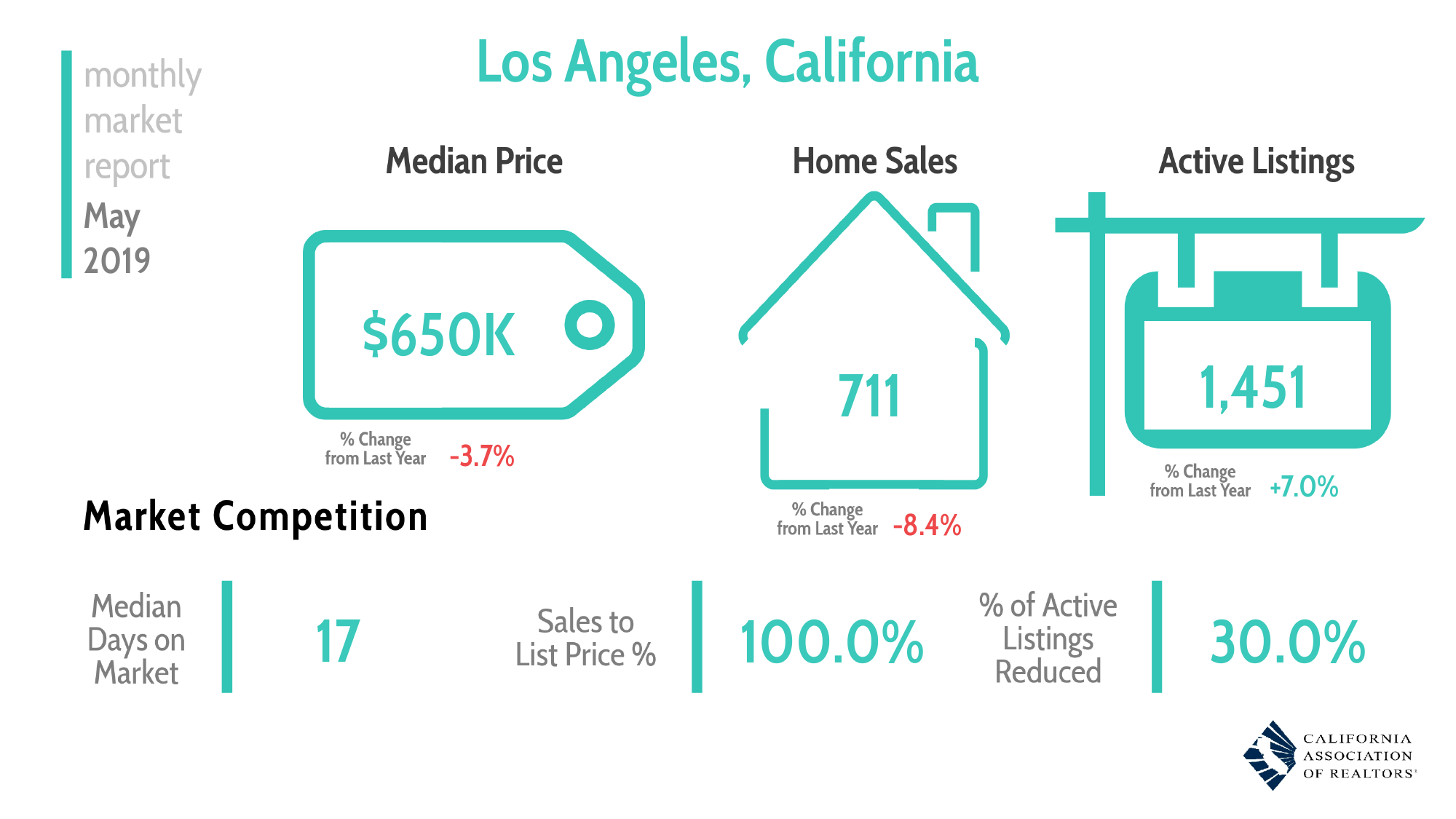 Here's the latest figures for the real estate market in Los Angeles from May, 2019.
In general, Los Angeles real estate is relatively strong although the figures are not as high as last year. Median prices are down as are the number of homes sold. Homes however are being sold on average at asking price with relatively short days on market.
This is for the entire Los Angeles area which is a huge area. This may not accurately reflect each of the many neighborhoods and smaller cities within Los Angeles.
Contact me iIf you want to know how your neighborhood is doing.